👋 2.0 Arriving Now
Now Arriving!
We're excited to announce the all-new Lugg 2.0, full of great new features and gorgeous design updates. It's a huge improvement in the way, you Lugg.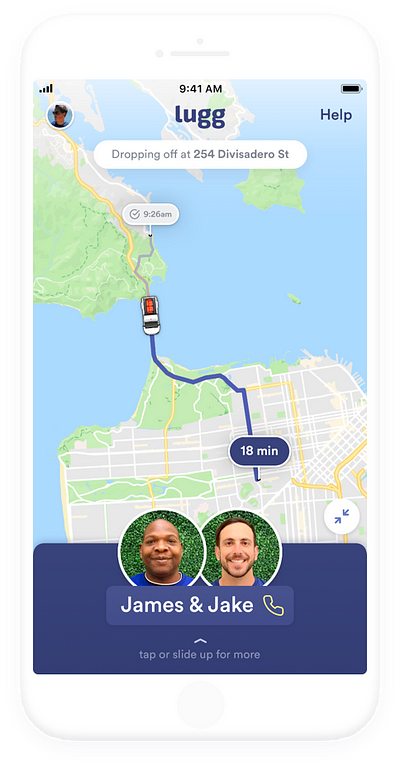 Live tracking
You'll now be able to follow your truck in real-time on a map at every turn.
Loop in your friends
When it comes to moving, lots of parties are involved. So we've made it easy share your Lugg with your friends and keep them in the loop every step of the way.
Sharing feedback
It's never been this easy to share your high fives and appreciation with your Luggers. With your feedback after each Lugg, you shape the community & improve the quality. We couldn't do it without you.
Scheduling
An all-new screen when you schedule your Lugg. Fully focused on your upcoming furniture delivery, move, or Craigslist pickup. Giving you the ability to make changes on the fly, like when you want us to arrive.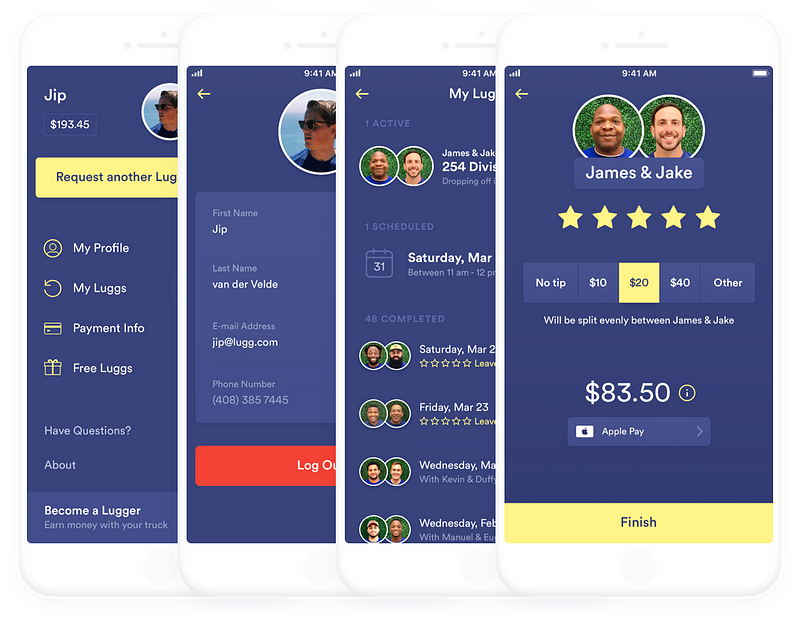 We improved and redesigned the menu, made your profile more personal, updated the history view, the way you tip through the app, and many more neat little touches. We can't wait for you to give it a spin!
Please continue to share your feedback at feedback@lugg.com. Happy lugging from the team at Lugg. ❤️
Update is available now for iOS & Android