Lugg's 5-Year Milestone in Portland: A Journey of Moving and More
It's been five incredible years since Lugg first rolled into the vibrant streets of Portland, Oregon. As we hit this milestone, we reflect on the journey and the vital role we've played in moving, delivery, and making furniture logistics a breeze for Portlanders.
Making Moves in Portland: A Half-Decade of Trusted Service
From small apartment moves to large relocations, Lugg has been there every step of the way. Our commitment to providing efficient, reliable moving services has made us a household name in Portland's moving scene.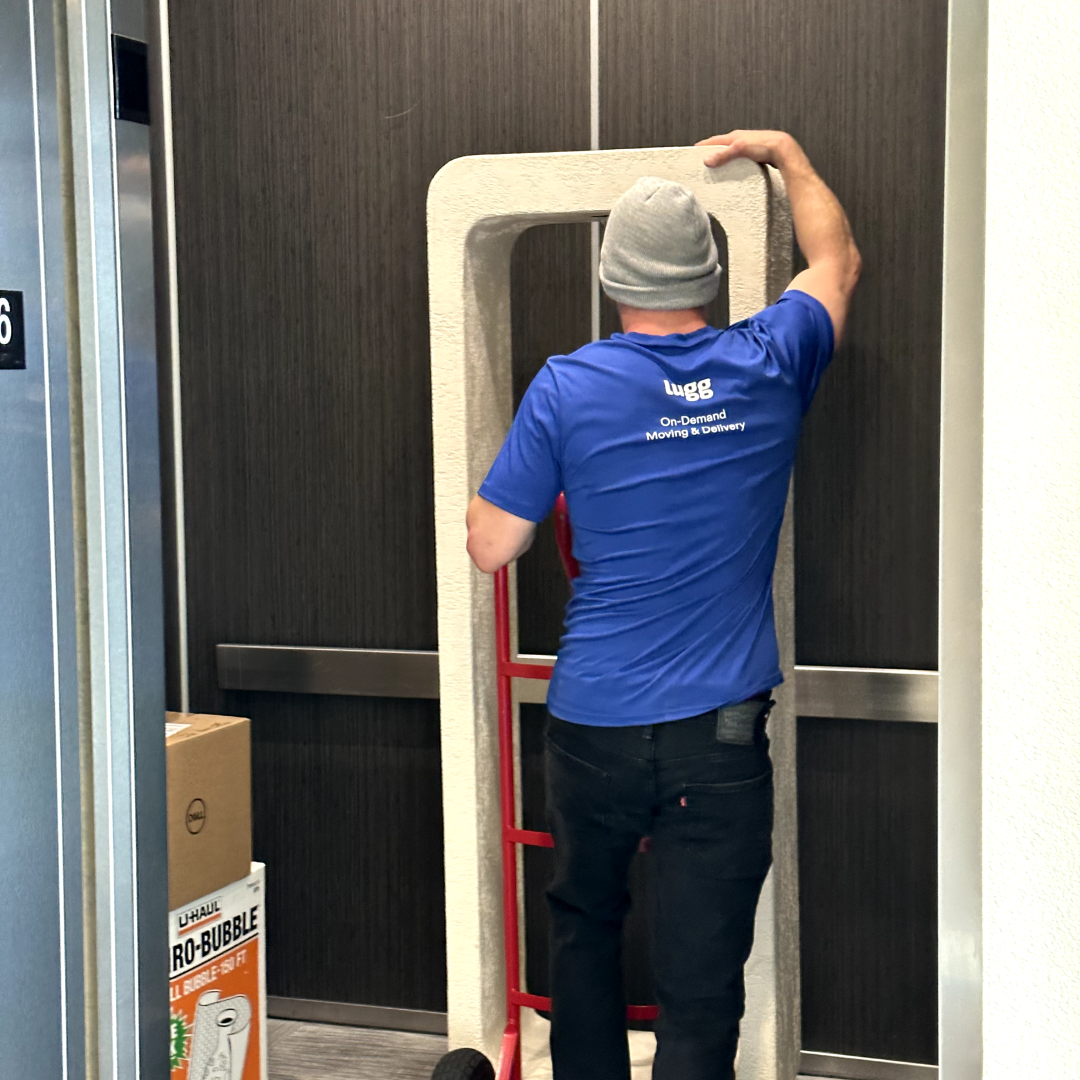 Furniture Delivery Revolutionized in the City of Roses
Gone are the days of waiting weeks for furniture delivery. Lugg has redefined the furniture delivery experience in Portland, offering fast, same-day service that's just a click away. We've transformed how Portlanders shop for and receive their furniture, bringing convenience right to their doorsteps.
A Heartfelt Thanks to Our Customers and Retail Partners
This journey wouldn't have been possible without you, our valued customers, and our amazing retail partners. Your trust and support have been the cornerstone of our success. To every individual and business that has used Lugg for moving and delivery, we extend our deepest gratitude.
Celebrating Portland's Luggers: The Heroes Behind the Wheel
A special shoutout goes to our Luggers – the dedicated men and women who have been the driving force behind every move and delivery. Your hard work and commitment have been instrumental in building our reputation as Portland's go-to moving and delivery service.
Lugg in Portland: More Than Just a Service, It's a Community
Over the years, Lugg has become more than a service; it's a community. We've forged strong connections with the people and businesses of Portland, and these relationships are what make our work so rewarding.
Looking Forward: Lugg's Continued Commitment to Portland
As we celebrate these past 5 years, we also look forward to the future. Our commitment to Portland remains strong. We're excited to continue offering top-notch moving and delivery services, adapting to the evolving needs of our city.
Here's to Many More Years in Portland!
Thank you, Portland, for an incredible five years. We're thrilled to have been a part of your moving and delivery stories and can't wait to be a part of many more. Here's to continuing our journey together, providing the best in moving and delivery services in the heart of Oregon!

Need a move or delivery in Portland? Book with Lugg today and experience the difference!