My name is Claire, and I am a social media influencer and furniture flipper reseller in the Bay Area. My journey in this industry began with a passion for interior design and a desire to supplement my public school educator income. I started by utilizing platforms like Facebook Marketplace, Craigslist, and OfferUp to buy and sell trendy used furniture.
With a goal of making $25,000 in one year, I faced various challenges. However, one game-changing factor that propelled my business forward was the exceptional service provided by Lugg.
Getting Started with Lugg

When I began my furniture flipping journey, I would often find myself faced with the daunting task of moving heavy pieces of furniture. My fiancé and I would tirelessly carry each item up three flights of stairs. However, as our business started to grow, we realized that the strain was taking a toll on our bodies. That's when we decided to give Lugg a try.
From the moment I booked my first Lugg, I was greeted by incredible, kind, strong, and careful movers. They effortlessly maneuvered our furniture through tight spaces and up the stairs, without a scratch. We were amazed at how efficiently they worked and how dedicated they were to ensuring the safety of our items.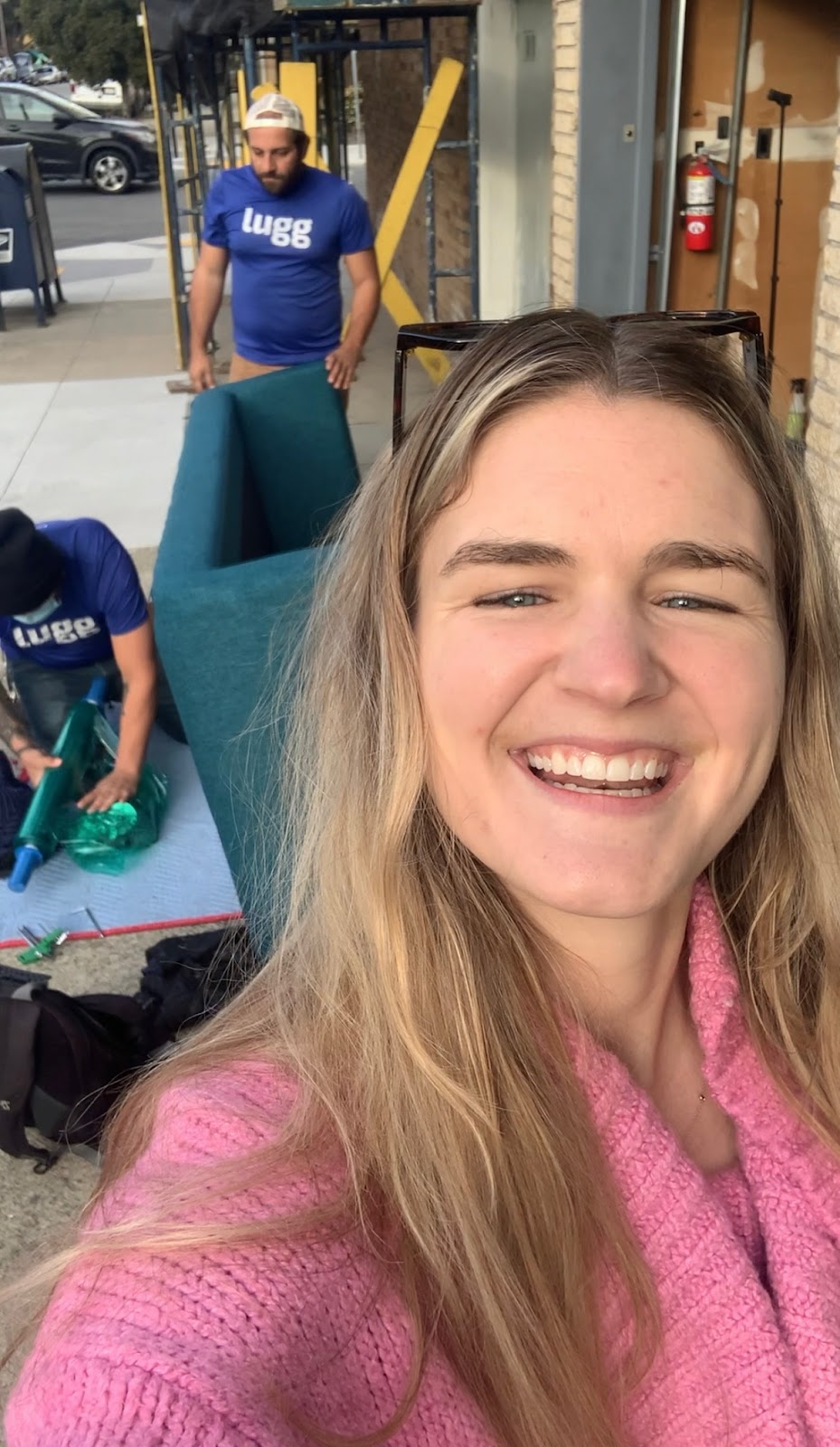 Positive Experiences with Luggers

One aspect that stood out about the Luggers was their willingness to go above and beyond. At the end of moving the furniture, they would often ask, "What else do you need done?" This was an unexpected surprise as they genuinely wanted to assist us with any additional tasks to make our moving day go smoother.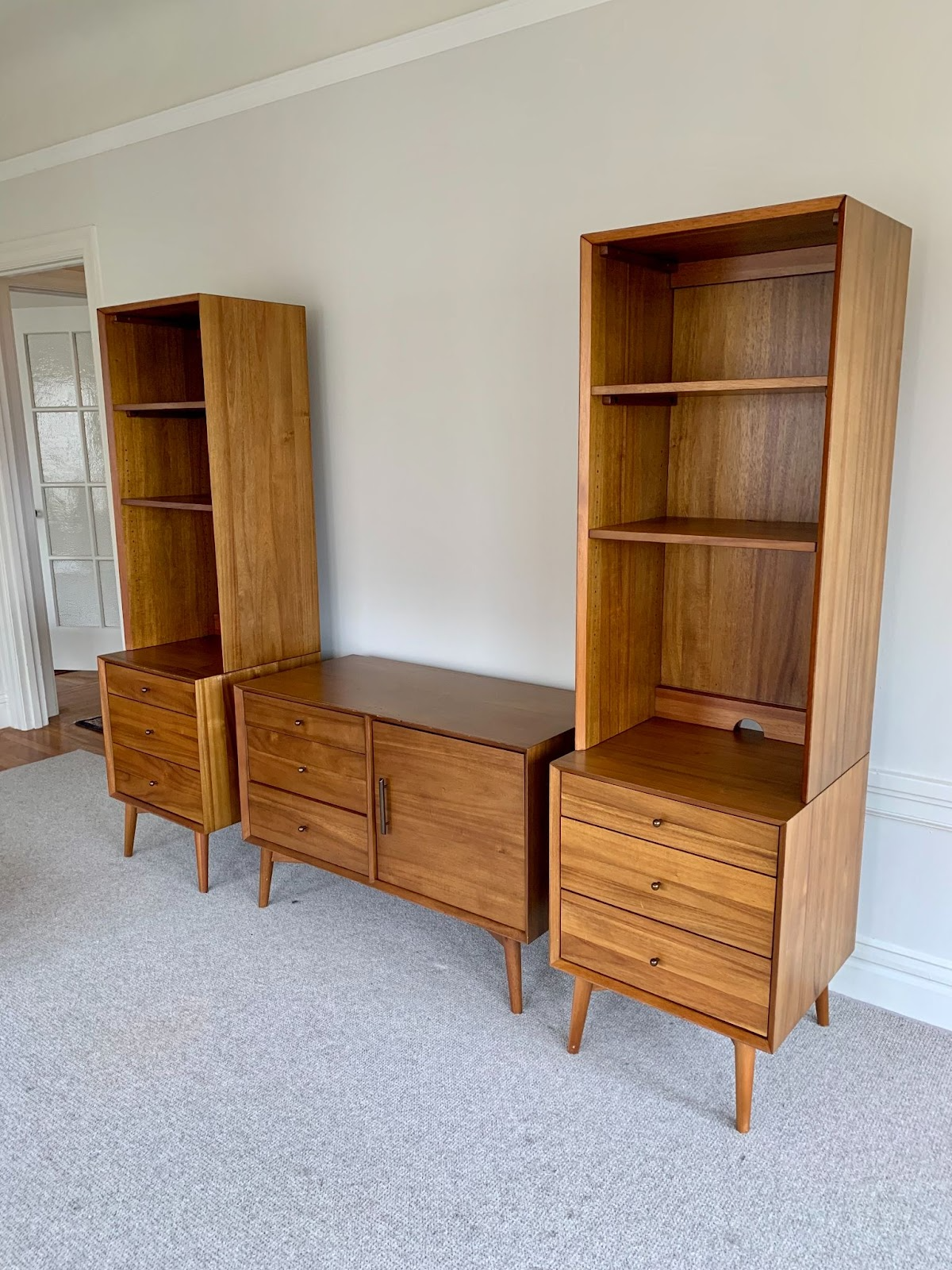 Lugg's Impact on Business Growth

Lugg has played an instrumental role in the growth of my furniture resale business. By entrusting Lugg with the heavy lifting, I was able to focus on sourcing bigger and better pieces at a faster pace. With Lugg's assistance, I expanded my buying radius, allowing me to acquire furniture from a wider area.
When negotiating with sellers, mentioning that I could schedule a Lugg to handle the move instantly instilled confidence in them and often led to successful transactions.
This newfound efficiency enabled me to quickly scale up from flipping 2-3 pieces to managing 8-12 pieces at a time. The result? More profit and recurring customers who appreciated the convenience and professionalism of the Lugg service.
Furthermore, Lugg's reliability allowed me to take on larger projects, such as the beautiful mid-century West Elm media center I purchased for $650 and ultimately sold for an impressive $1700. This pivotal moment made me realize that utilizing Lugg could unlock a whole new level of success for my business.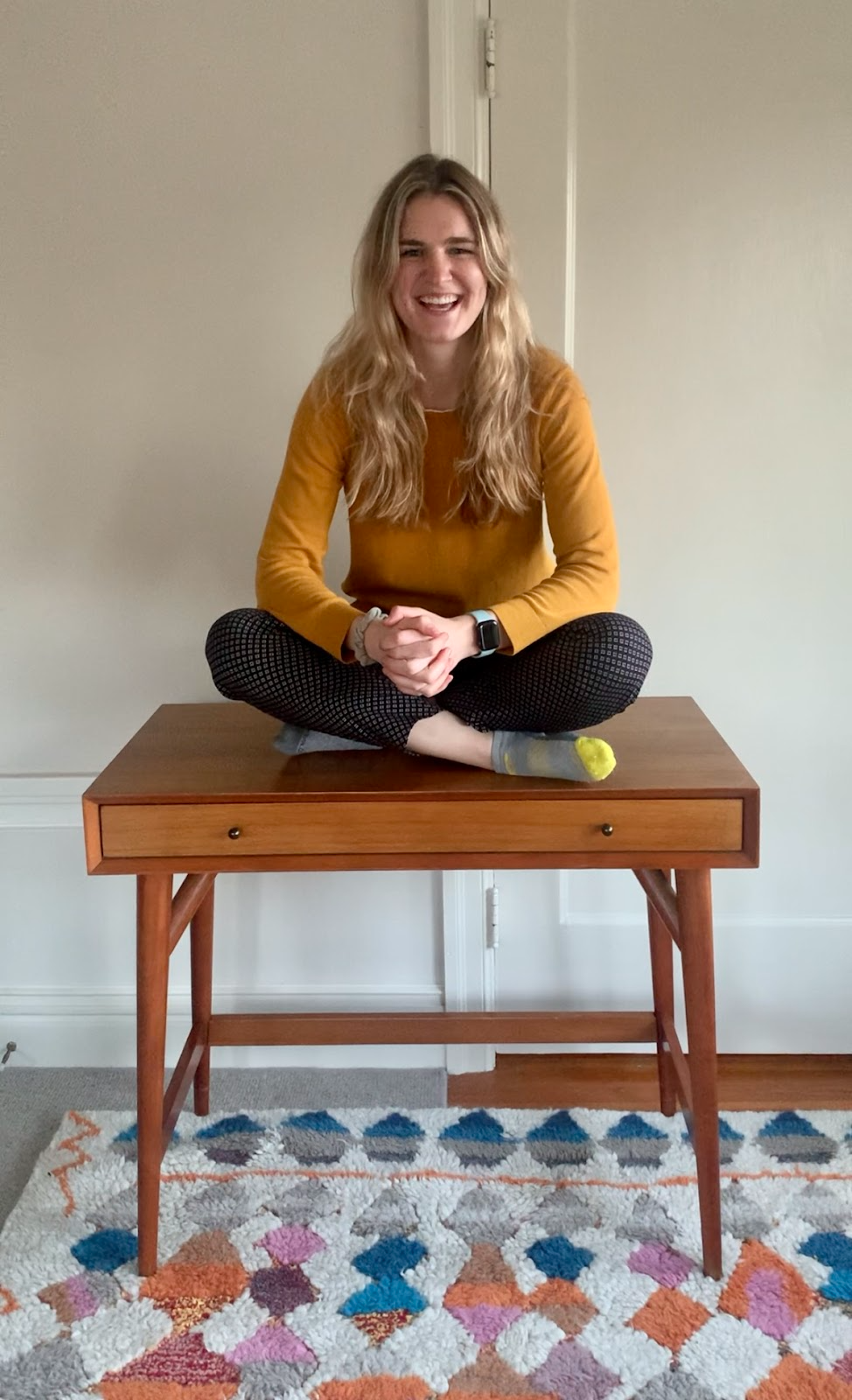 Lugg has been a game-changer in my furniture-flipping business. Their exceptional service, reliable Luggers, and willingness to go the extra mile have alleviated the physical strain of moving heavy furniture and allowed me to focus on growing my business.
With Lugg's assistance, I've been able to acquire better pieces more efficiently, expand my buying radius, and increase my profits. The positive experiences and friendships I've developed with Luggers have made the entire process even more enjoyable. Thanks to Lugg, I am on track to achieving my financial goals while doing what I love – flipping furniture.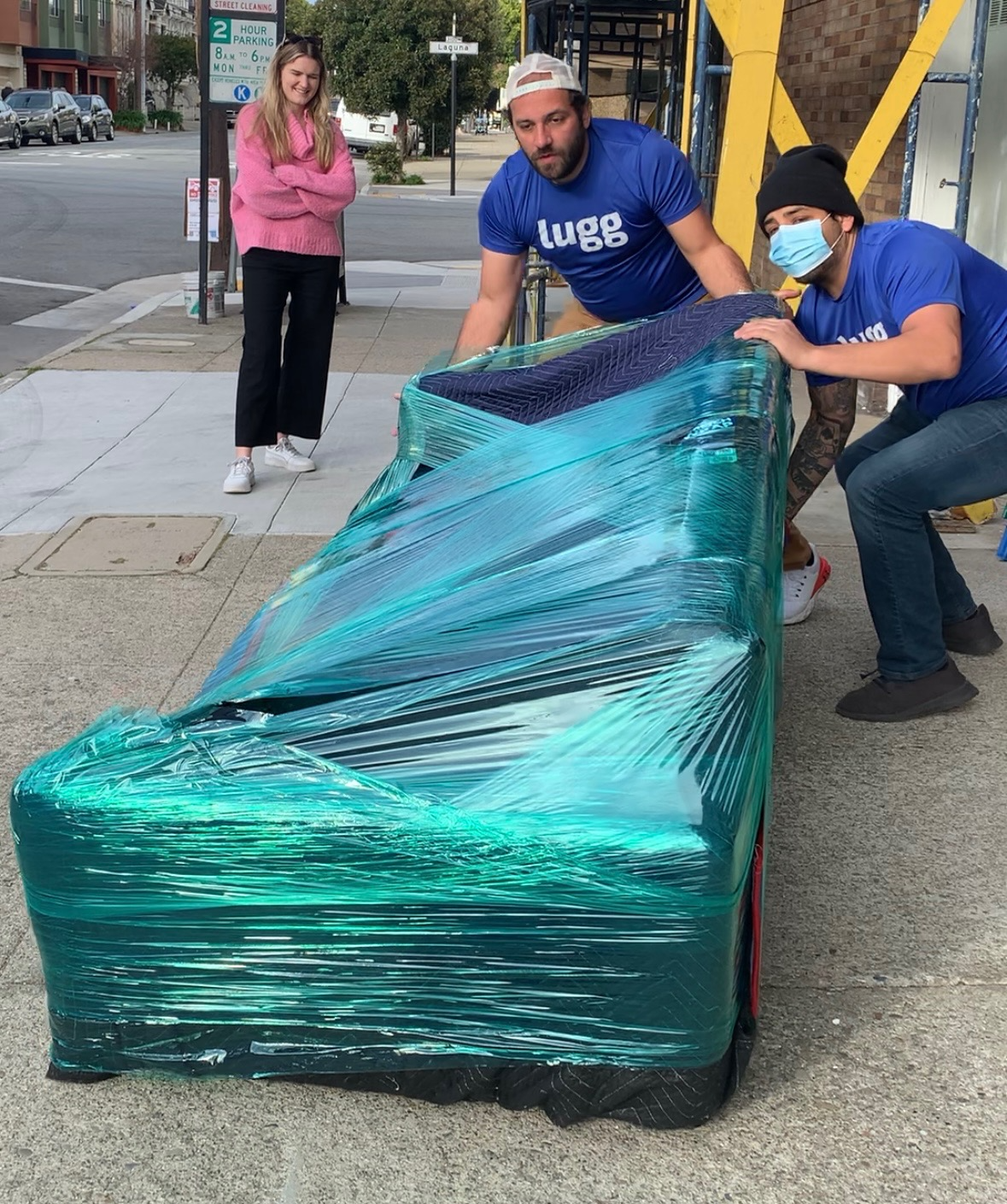 Story by Claire McCann, The Furniture Flip LLC, San Francisco
Follow Claire on social media and see if she reaches her goal!
Tik Tok - @thefurnitureflip
Instagram: @the.furniture.flip