Moving can be a challenging endeavor, especially when faced with obstacles like an apartment building with no elevator. But that didn't stop Alexandra Dye from discovering a game-changing moving hack that will make even 5th-floor walk-ups easy.
In her popular TikTok video, Alexandra shared her positive experience of moving into a New York City apartment with the help of these affordable and versatile Amazon moving and storage bags.
The Benefits of Bags for Moving
One standout feature of these $32 Amazon bags (for a pack of 8) is their ingenious backpack handles and straps. Say goodbye to the days of struggling with bulky boxes! With these bags, you can effortlessly carry your belongings by simply wearing the bag like a backpack. Whether you're tackling multiple flights of stairs or maneuvering through tight hallways, the backpack handles make it a breeze to distribute the weight evenly and keep your hands free for better maneuverability. It's the ultimate solution for a more efficient and less strenuous move.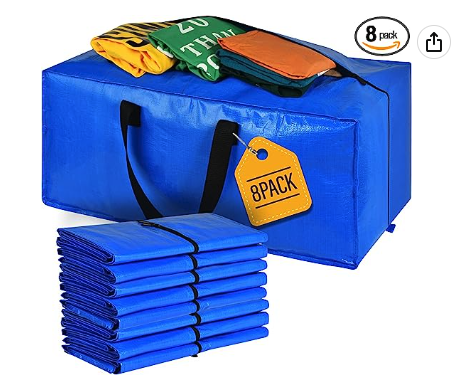 Large Heavy Duty Moving Boxes for Space Saving Moving Storage with Backpack Handles
Buy Now
But the perks of Amazon bags don't end there. Even after your move is complete, these versatile bags can continue to be your go-to storage solution. Need extra space for your seasonal clothes or blankets? Simply pack them in these bags and store them away. Running out of laundry baskets? These bags can double up as your laundry hamper, keeping your dirty clothes organized until laundry day. The possibilities are endless!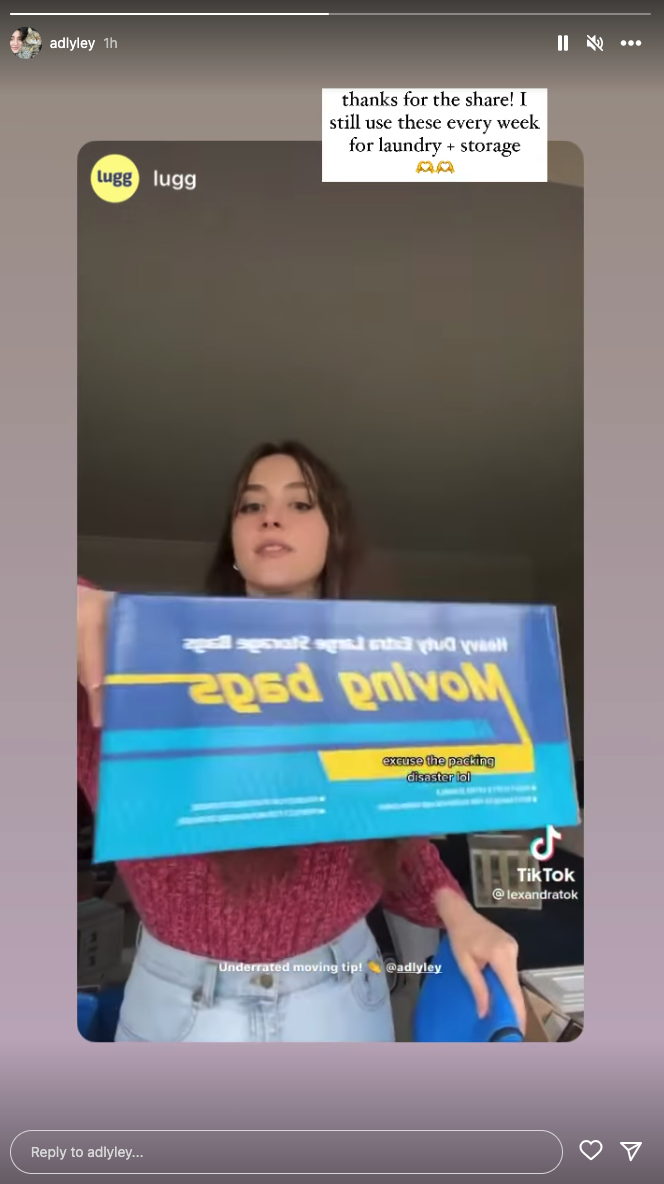 Ready to try out this underrated moving hack for your upcoming move?