The living room is the heart of the home, where we gather to relax, entertain, and spend time with loved ones. A cozy living room can make all the difference in creating a warm and inviting atmosphere that you'll love spending time in. In this blog post, we'll share some tips and ideas on how to create a cozy living room that you'll never want to leave.
Choose Warm Colors and Soft Textures
One of the easiest ways to create a cozy living room is by choosing warm colors and soft textures for your decor. Opt for earthy tones, such as beige, brown, and green, which create a calming and welcoming ambiance. Add some soft textures, such as fluffy pillows, plush rugs, and knit blankets, to make the space feel extra cozy and inviting.
Create an Inviting Seating Area
The seating area is the focal point of any living room, so it's important to make it as inviting as possible. Start by selecting a comfortable sofa or sectional that fits your space and style. Add some accent chairs, poufs, or a chaise lounge to create a cozy reading nook or a spot to curl up with a good book. Don't forget to include a coffee table or side table for convenience and style.
Incorporate Natural Elements
Bringing the outdoors in is a great way to create a cozy living room that feels connected to nature. Incorporate natural elements, such as plants, flowers, or a vase of fresh-cut flowers, to add some greenery and life to your space. You can also use natural materials, such as wood, stone, or wicker, to add some warmth and texture to your decor.
Use Lighting to Set the Mood
Lighting is a crucial element in creating a cozy living room. Use a mix of overhead lighting, table lamps, and floor lamps to create a warm and inviting atmosphere. Dimmer switches are also a great way to create a cozy ambiance, allowing you to adjust the lighting as needed. You can even add some candles or fairy lights for extra coziness and warmth.
Personalize Your Space
Don't forget to add your own personal touches to your living room decor. Display your favorite photos, artwork, or souvenirs on the walls or shelves. Add some books or magazines to your coffee table or bookshelf. Incorporate some unique or quirky decor items that reflect your personality and style.
Maximize Space with Smart Furniture Placement
Arranging your furniture in a way that maximizes the space and creates a cozy seating area is key to creating a comfortable living room. Choose furniture pieces that fit the scale of the room and create a focal point.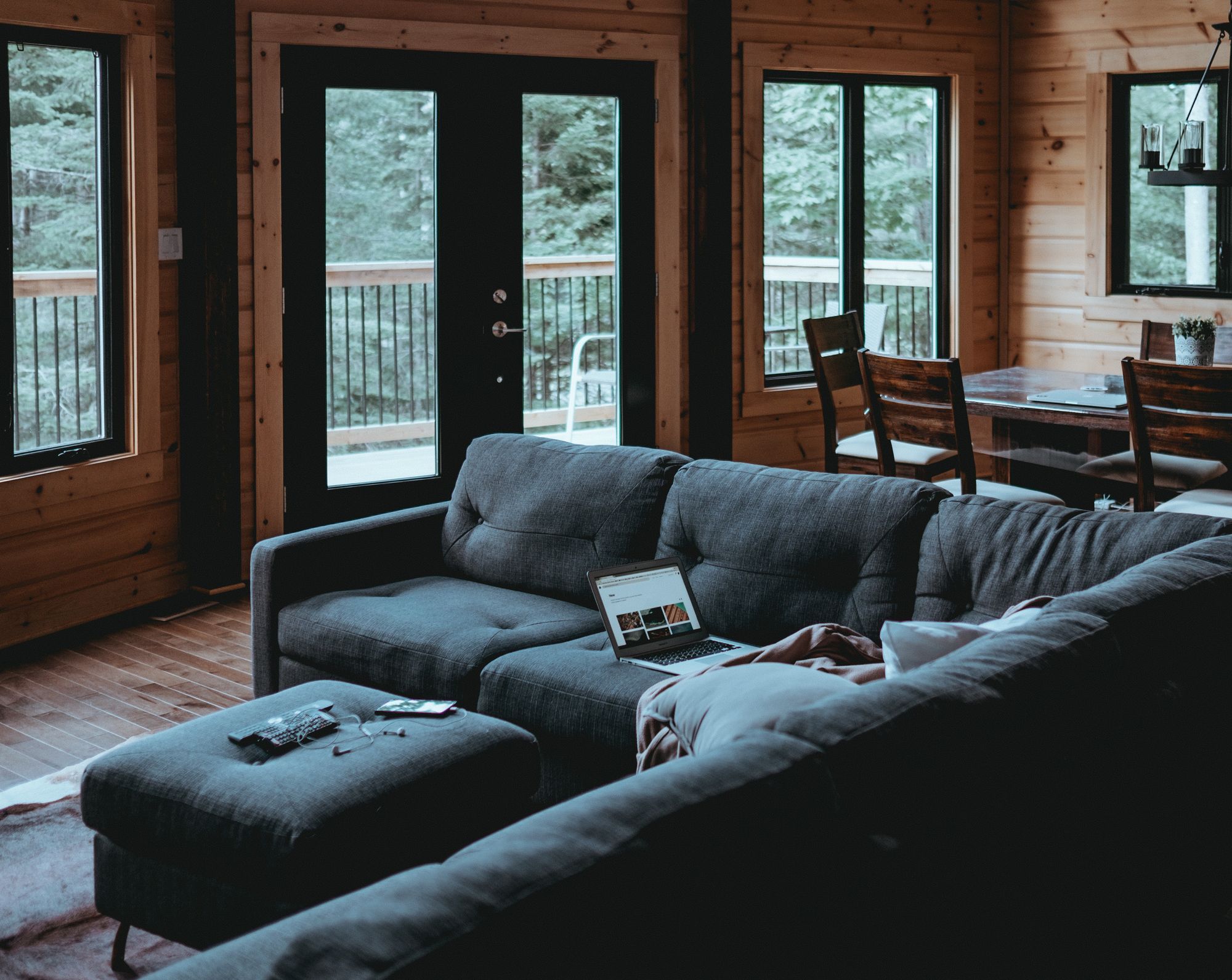 Score with on-demand same-day furniture delivery
When it comes to furniture delivery, look no further than Lugg. With on-demand same-day delivery, you'll never miss out on the last time in stock at your local IKEA or a Facebook Marketplace find.
Utilize What you Already Have
Did you know you can even use Lugg to move heavy furniture around your home? We all have that piece that's just too heavy, no matter how hard we try to power through the pain. So instead of straining your back on the couch that's 400 lbs or the vintage credenza that weighs more than you, book a same-location move with Lugg. Just enter the same address for both pickup and drop-off.
The Bottom Line
Creating a cozy living room is all about making your space warm, inviting, and personalized to your tastes. By using warm colors, soft textures, natural elements, and personal touches, you can create a space that feels like home.