It's an exciting time for Lugg as we mark our second anniversary in the bustling city of Boston! Over the past two years, we've had the privilege of serving the greater Boston area, including vibrant neighborhoods like Newton, Cambridge, and even out to Worcester and Providence, RI. We've ventured far and wide, making deliveries as far as the picturesque Nantucket. As we look back on this incredible journey, we want to express our gratitude to our dedicated Luggers, loyal customers, and fantastic partner stores. Join us as we celebrate the best of Boston and showcase the places, people, and partnerships that have made our mission of delivering delight a reality.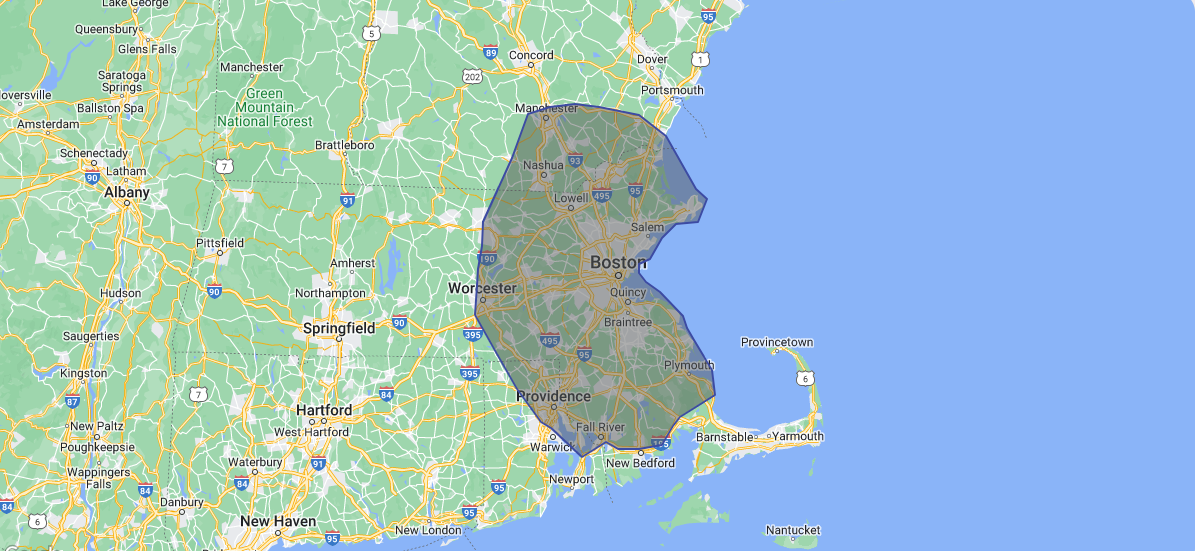 Partner Stores - The Best of Boston
Boston is known for its rich history, vibrant culture, and thriving retail scene. As part of our commitment to delivering delight, we've partnered with some of the finest stores in the greater Boston area. Here are a few of our incredible partner stores:
Furniture Consignment Gallery: Discover New England's finest pre-owned furniture at four locations - Hanover, Natick, Plymouth, and Burlington.
IKEA Stoughton: Experience the iconic Swedish brand and explore its vast selection of stylish and affordable furniture.
Jordan's Furniture: Find quality furniture and home decor items to elevate your living spaces.
Cambridge Antique Market: Explore a treasure trove of antique, vintage, and collectible treasures in Cambridge.
Circle Furniture: Discover sustainably crafted, quality home furnishings that are made to last.
Relax The Back: A store dedicated to wellness, helping people live happier, healthier lives.
And many more amazing partner stores that reflect the spirit and essence of Boston!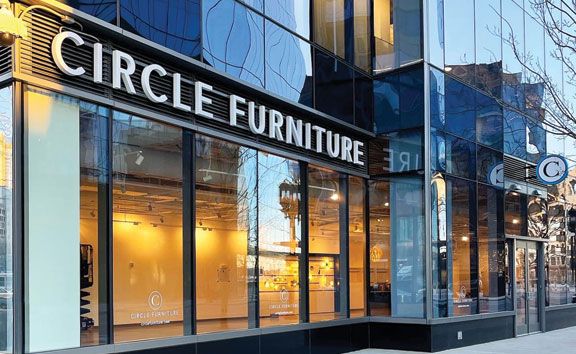 Our Luggers - Going the Extra Mile
At Lugg, we take pride in our team of Luggers who go above and beyond to ensure every move and delivery is handled with professionalism and care. Their commitment to providing exceptional service and making our customers' experiences stress-free has been the driving force behind our success. We extend our heartfelt appreciation to our Luggers for their unwavering dedication and hard work.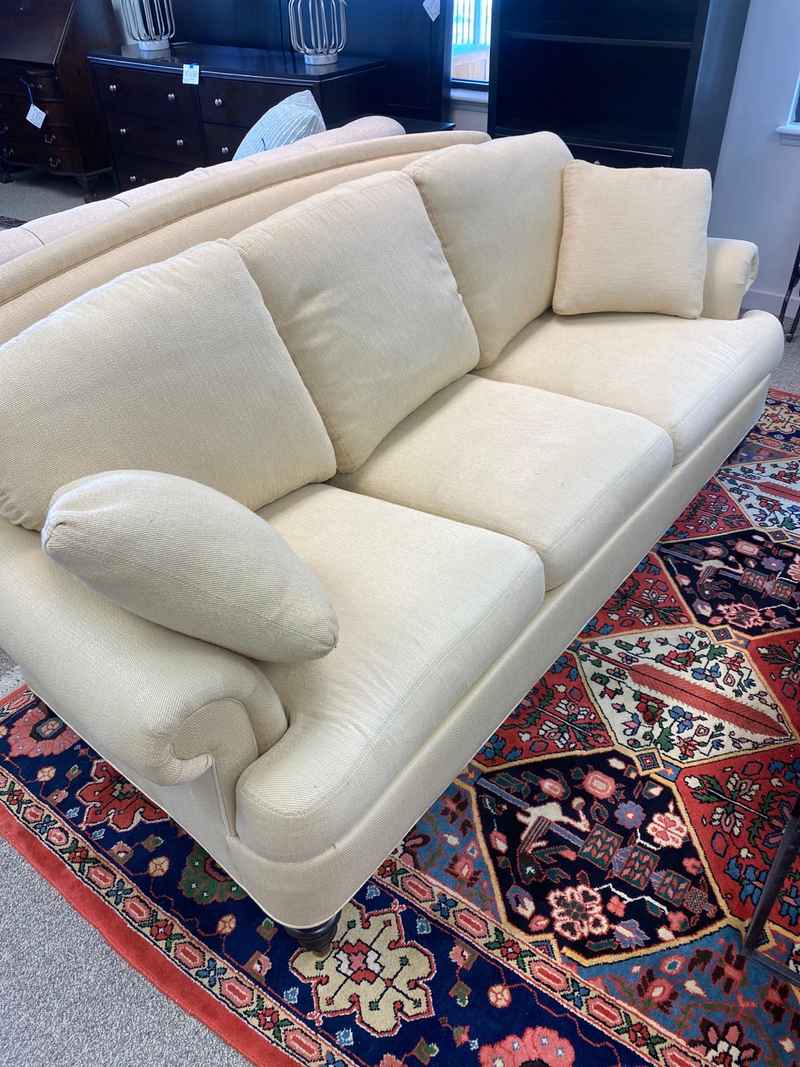 Reviews - What Our Customers Say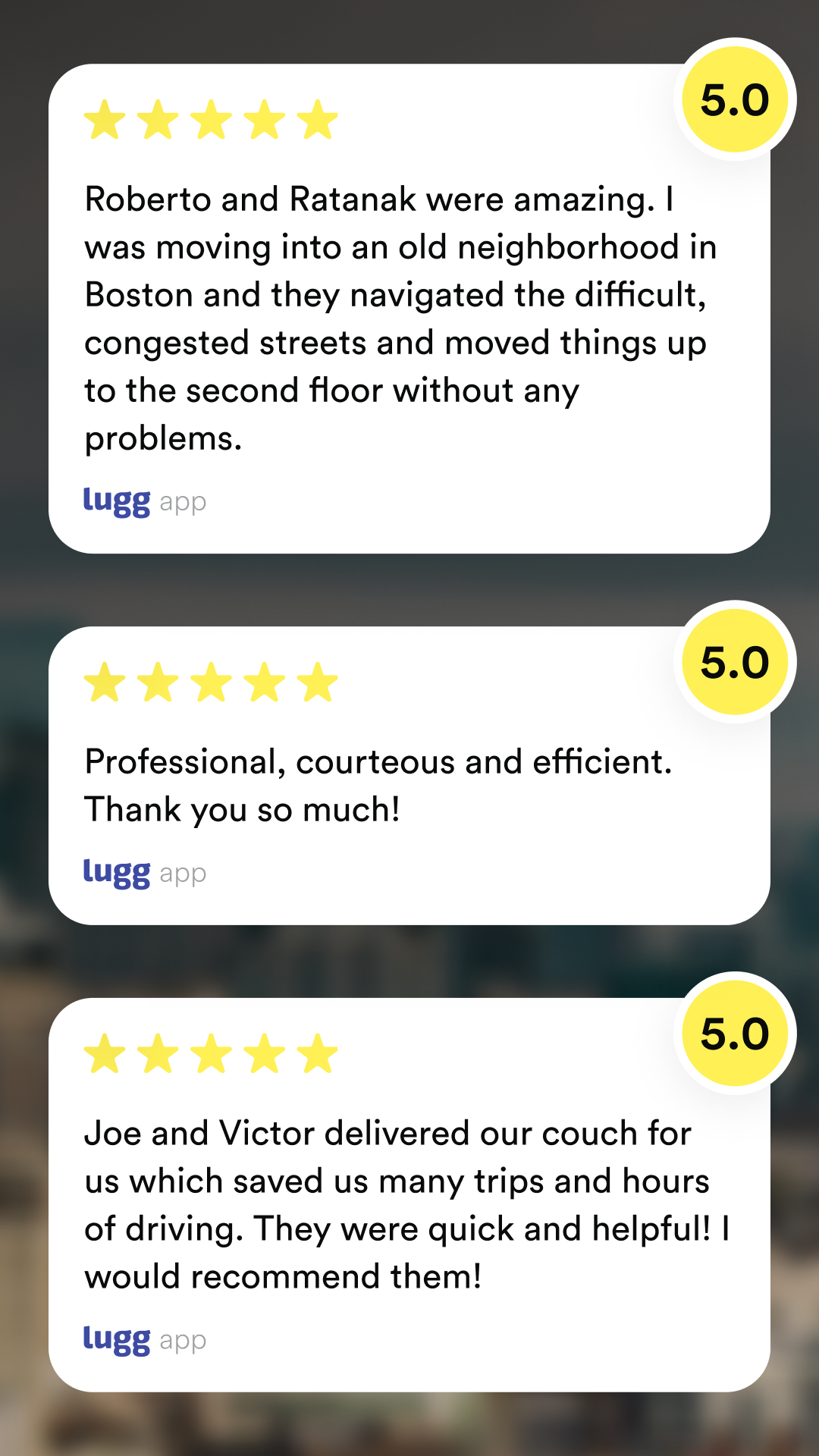 As we celebrate our second anniversary in Boston, we extend our heartfelt gratitude to the entire greater Boston community for their trust and support. Our commitment to delivering delight and making moving and delivery hassle-free remains unwavering. Whether you're moving to a new home, need furniture delivered, or require assistance with heavy lifting, Lugg is here to make your life easier.
Celebrate with us! Book your next move or delivery with Lugg today and experience the joy of seamless service. Visit lugg.com/estimate for a delivery estimate.